Upcoming
---
Dance Salad an evening of tasty dance art
June 8 and 9 at 7:30pm and June 10 at 6:00pm
How Much:           $15.00 in advance
$12.00 Seniors and Children, advance sales
$18.00 at the door, $15.00 Seniors and Children
Advance ticket sales online at Brown Paper Tickets
Office phone number: 828 254 2621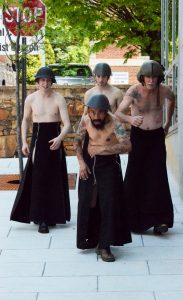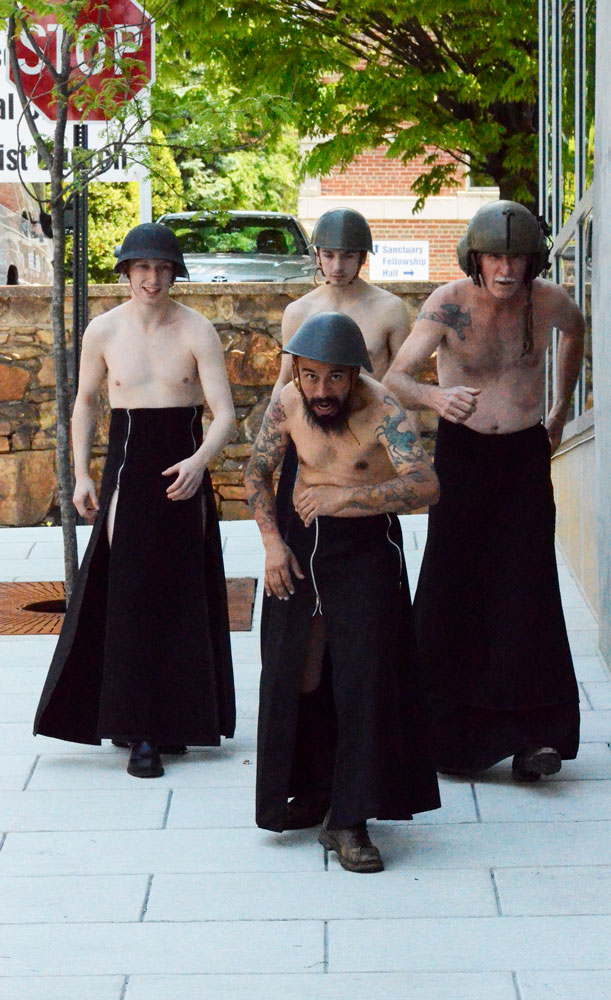 Every season, ACDT, Asheville Contemporary Dance Theatre, creates a showcase of new and original dance art, calling the performance "Dance Salad". This event will feature different, but similar, ingredients that come together to delight the appetites of dance lovers. This year's concert will introduce some new and exciting flavors to the dance scene. Asheville has become a center for emerging young artists to explore to their full potential and ACDT has become a hub for mentoring these talents. With its vision of exploration and tolerance of diversity, the company will present the voices of concern and fears as well as love and compassion for our present and younger generations. Their work is daring and provocative and timely.
This year`s concert will feature new work by Ciera Budge, Gina Sassano, and visiting Mexican choreographer Fanny Ortiz.
Also on the menu are some familiar faces in the dance scene, Sara Keller is presenting a piece about social issues in Alaska and Megan Jackson will present a heartfelt work about healing after cancer.
Susan Collard will premiere her new piece called "Rabbits" to remember what has happened in our past and a lighthearted piece about sexual identity.
Melisa Wilhoit`s piece is beautiful and romantic with a powerful influence of women helping women.
Not to be missed, a delicious concert of new tastes and visions.
Limited seating, buy in advance!
Check us out on Facebook: https://www.facebook.com/AshevilleContemporaryDanceTheatre/
---
Asheville Contemporary Dance Theatre (ACDT) is a non-profit professional dance company created in 1979. As western North Carolina's first professional modern dance company, they believe that everything everywhere is dance and everyone is a dancer. ACDT is devoted to local and international work, forging collaborations and partnerships between Asheville artists and dance artists from around the world.