ACDT Announces It's New Season
North Carolina Dance Festival
Dance artists from across the state performing original dance
BeBe Theatre
Oct 27, 28 and 29 
A Premier
Death by Plastica.  The Sugar Skulls event celebrating the Day of the Dead
Choreography by Nelson Reyes, Susan Collard,
Costumes and sets by Giles Collard and Eduardo Sousa
Music by Derek Dominy
Be Be Theatre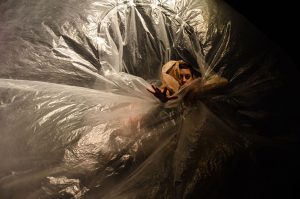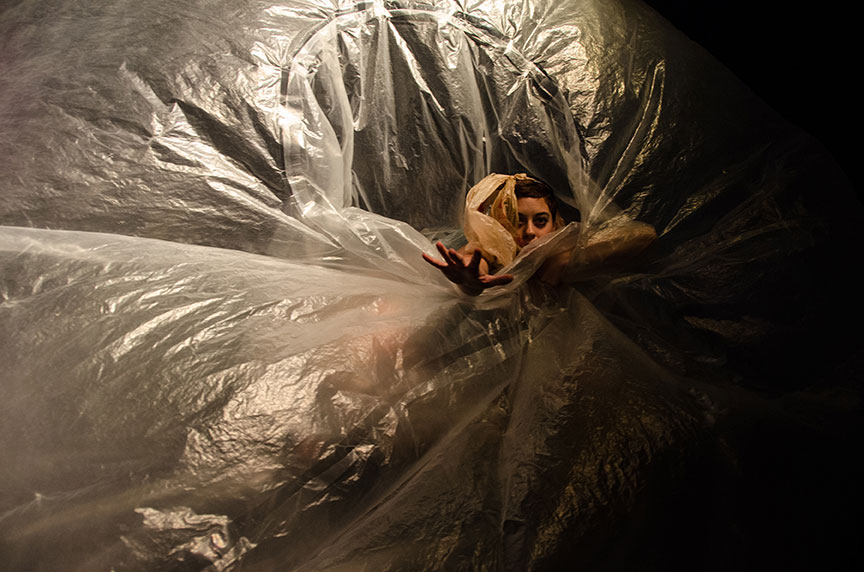 This is a big problem! When negative politics fill the airwaves, and the cycle of consumerism feels never-ending, we look to nature as a respite from the confusion. The natural environment offers us the building blocks for all things—the setting of society, serenity, adventure, the ability to breathe easy, life. However, the mountains, seas, wildlife, and ecosystems require our attention. If we continue to pump out plastic and transport it across the globe, smothering it with exhaust, we will kill nature and ourselves, committing suicide.
Addressing these issues, Asheville Contemporary Dance Theatre has created an artistic statement to heighten awareness, premiering the original dance theatre piece "Death by Plastica." White Dog Productions with ACDT will perform their new creation as part of the annual Day of the Dead celebration. Collaborating on this piece are choreographers Susan Collard and Nelson Reyes, designers Giles Collard and Eduardo Sosa, original music by composer Derek Dominy, and performed by ACDT Dancers and guest artists.
The evening will be full of surprises encouraging audience interaction with humor and drama. What can the audience expect? "Expect the unexpected with ACDT." ACDT is known for its innovative dance art, this is no exception. Delving into the problem of over-consumption, over-production, and over-dependence on plastic in many ways, shapes, and forms, societies mistakes become more apparent. With awareness comes solutions. Art is the educator, art is the answer.
This show is not to be missed. Appropriate for all ages. Take this as your call to action.
Dec 1 and 2

. The Nutcracker and the Mouse King
Based on the Hoffmann tale of adventure and revenge
Dance theatre for all ages
Now for its 7 th year on the Diana Wortham Stage
Box office of DWT for Tx
Oc'-Ohtic Festival of contemporary dance
Merida Mexico
Workshops and performances
Theatre Daniel Ayelo
Centro
2018
Jan 25, 26, 27 and 28
Asheville Fringe Arts Festival
An annual event of amazing performance from around the world
Now affiliated with the international Fringe Festival
Tx brown paper
Residence with Fany Ortiz
Workshops and creation of new work
---
Asheville Contemporary Dance Theatre (ACDT) is a non-profit professional dance company created in 1979. As western North Carolina's first professional modern dance company, they believe that everything everywhere is dance and everyone is a dancer. ACDT is devoted to local and international work, forging collaborations and partnerships between Asheville artists and dance artists from around the world.