Upcoming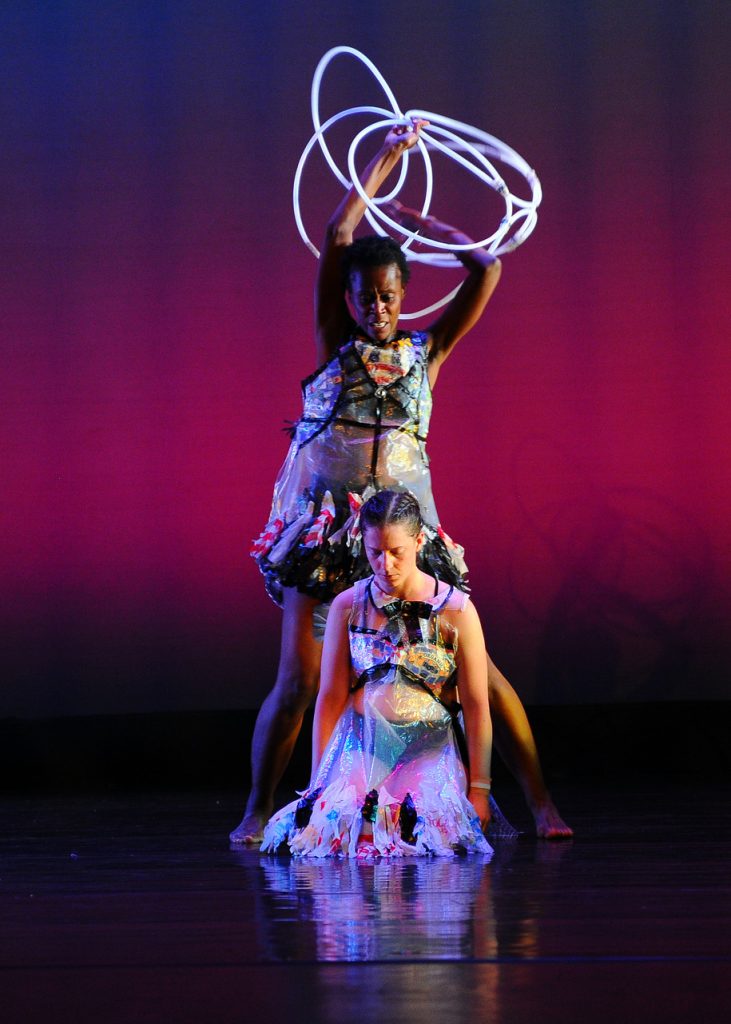 "New Dance" a vague term, dance that can be interpreted with many different styles ,elements, and visions. 
ACDT director and founder, Susan Collard decided to present this concept of New Dance to 6 different choreographers, giving them the freedom to create what they believe to be New Dance. With some perimeters, the choreographers can create new art as long as it is original, not more than 25 mins in length, a premier, and is collaborative and interactive.
The six invited choreographer were selected for their ability to create quality work within a time frame. Claire Barrett, Giles Collard, A Eithne Hamilton, Kathy Leiner, Melissa Wilhoit are known for their ability to push creative boundaries, challenge audiences with unique dance styles that explore movement possibilities.
For example: Susan Collard's concept explore boundaries with use of bamboo and the infusion of original sound and voice by Liz Lang. The incorporation of a surreal video projection is being created for an additional collaboration with the movement concepts.
Kathy Leiner is using colored screens Walls of Paper, Yellow. Giles Collard is working with 5 male performers and lots of toys. Eithne Hamilton is creating a piece that include inside and outside and paint.In addition to the performances, there will be two master classes offered to the community.
ACDT is now 40 years old and has toured  locally and internationally. The company is known for its departure from traditional modern dance through exploration and development. It is also know for outreach through collaboration with artists of different cultures and beliefs.Not to be missed. "New Dance" promises to be innovative and provocative and entertaining.Perfect for all ages
Who: Asheville Contemporary Dance Theatre / BeBe Theatre
What: Festival of New DanceWhere: BeBe Theatre, 20 Commerce Street Asheville NC 28801
When : March 26, 27, 28, 29 2020 8:00 pm 6:00 pm on the 29th
How Much: $18.00 students and seniors.  $20.00 general 
www.brown paper tickets
ACDT.org
254 2621 for more info
---
Asheville Contemporary Dance Theatre (ACDT) is a non-profit professional dance company created in 1979. As western North Carolina's first professional modern dance company, they believe that everything everywhere is dance and everyone is a dancer. ACDT is devoted to local and international work, forging collaborations and partnerships between Asheville artists and dance artists from around the world.