Enneagram & Dance: A Double Feature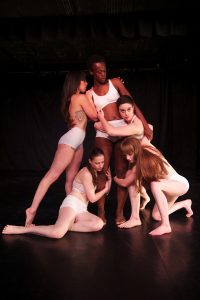 June 2, 3 at 7:30pm and June 4 at 6:00pm
$18 for Adults and $15 for Seniors and Students
Get Tickets: www.brownpapertickets.com/event/2952204
"None of the Nine"
Asheville Contemporary Dance Theatre has been busy with a new artistic collaboration. Mexican artist Daniel Alpuche and ACDT artistic director Susan Collard with 9 local dance performers have created a new piece that describes through dance the 9 different personality types known as the Enneagram of Personalities. The personality types from 1 through 9 are: the reformer, the helper, the achiever, the individualist, the investigator, the loyalist, the enthusiast, the challenger, and the peacemaker. The Enneagram of Personalities is based on the idea that everyone fits into one or a mix of 2 or 3 of these nine personalities.
Daniel and the dancers explore the strengths and weakness of the personalities types and how they interact with each other and interpret these concepts through dance, contemporary music, and theatre. This dance piece titled "None of the Nine" is animated and inventive. Hopefully the audience will find a piece of their own personalities within the ACDT characters.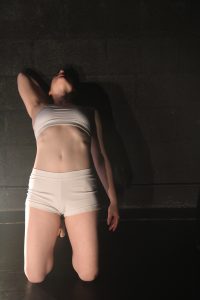 "Shattered – A Transformation"
As part of the evenings' "Double feature" ACDT will premier Coco Palmer Dolce's new work, "Shattered." On a more serious note, "Shattered – A Transformation" addresses abuse and domestic violence and the human ability to heal. It is based on the knowledge that physical scars of abuse and rape will heal in time, but the emotional scars will continue to be held within the victim's mind, body, and spirit.
It is estimated that a woman is attacked every 15 seconds in the U.S. One in three women are affected by violence globally. This dance theatre piece looks to explore how we can further facilitate more awareness, understanding, and healing in order to help end the epidemic of sexist, physical assault, and how victims can begin to heal.
Not to be missed! ACDT again reaches out to the community to network and understand the human condition of undiscovered personalities and healing. Part of the proceeds of these performances will go to Helpmate, a local domestic violence agency who gives victims shelter, safety, and support.
---
BASURA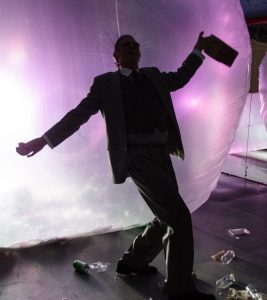 Installation performance art by Susan and Giles Collard
In a world of mindless consumption and plastic pollution there is a simple
answer to this plastic problem that could be as simple as STOP BUYING! But
the plastic has an ego of it's own. As this piece could be considered
either disturbing or humorous and maybe even beautiful…only the viewer
can know.
RECYCLE! NO ! just stop buying .. our landfills are a failure
short and sweet BASURA
---
Asheville Contemporary Dance Theatre (ACDT) is a non-profit professional dance company created in 1979. As western North Carolina's first professional modern dance company, they believe that everything everywhere is dance and everyone is a dancer. ACDT is devoted to local and international work, forging collaborations and partnerships between Asheville artists and dance artists from around the world.