The Nutcracker and The Mouse King 2023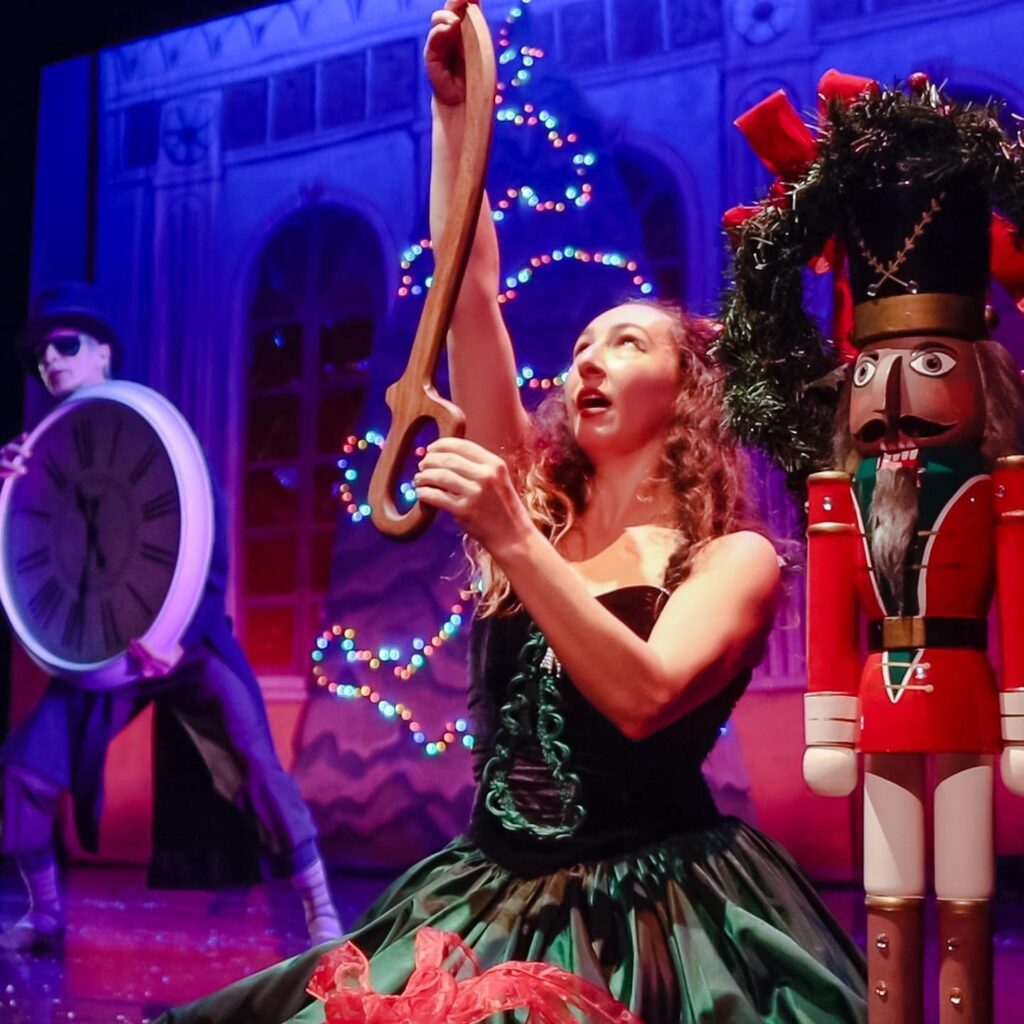 Who: Asheville Contemporary Dance Theatre and New Studio of Dance
Where: Wortham Center of the Performing Arts
When : Dec 1, 2023 7:30pm
Dec 2, 2023 2:00pm and 7:30pm
Cost: Orchestra-$37.00. $32.00 $28.00. Balcony- $32.00 $27.00 $23.00
Click Here to Purchase Tickets
Have you ever wondered how a German could have written something as sweet, and harmless as the Nutcracker? The answer is: he did not. It turns out that the familiar Tchaikovsky version is about as far from E.T. A. Hoffmann's original novella as a visit to the planetarium is from a trip to the moon. The Nutcracker and the Mouse King is creepy, surreal, and wildly imaginative, and for the the thirteenth year in a row, ACDT and it's affiliate, the New Studio of Dance, capture these qualities beautifully in their contemporary dance theatre ballet of the story.
This year there is new music, new choreography, and new costumes along with beloved staples such as the elastic dolls and the Company's beautiful modern Snow. Audience favorites Sky and Jamie McDowell once again appear as the ludicrous King and Queen of Sausages.
Anyone seeing the show for the first time will be delighted by the mix of playfulness and professional ambition that has been a trademark for ACDT, and steadfast fans will find their favorites as well as new exciting moments.
For all its contemporary moments, ACDT has a refreshingly old fashioned sensibility. They forgo the bells and whistles and focus on telling a good story through dance, because they know that if the story is good, the audiences own imagination will work the magic turning a Nutcracker into a Prince.
Appropriate for all ages. Colorful sets and costumes and contemporary music.
Performed by local as well as international guest dancers of all ages.
Click Here for Nutcracker Program
---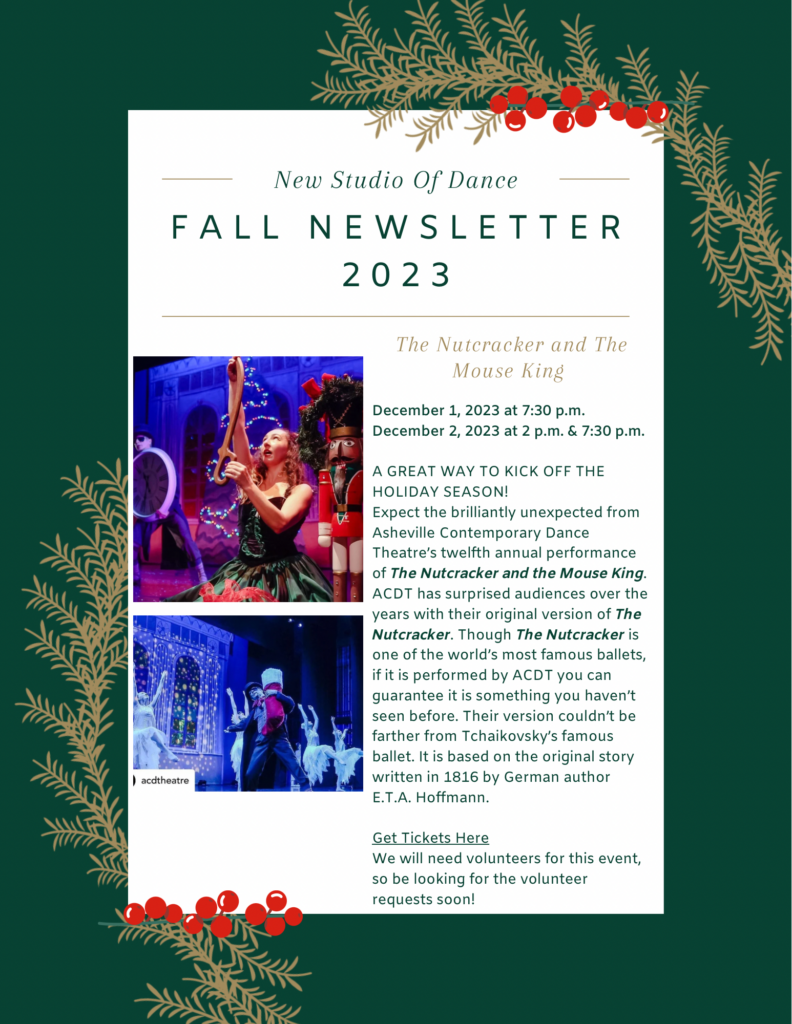 Download Newsletter
---
2023/2024 ACDT Dance Class Schedule
The schedule has been posted with registration available online only.
Parent Portal/Online Registration
---